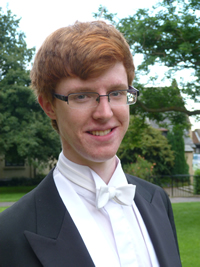 Finlay BainFinlay Bain is a graduate of the Royal College of Music in London where he studied principally with Simon Rayner. He is now on a post graduate year at the Guildhall School of Music and Drama.
For his full cv and biography please visit here.
Finlay's live performance of "Hunter's moon" by Gilbert Vinter from BBC Young Musician of the Year 2010 Brass final is still available on the BBC website.